Are you looking for the ultimate parasol? Look no further. It leads no doubt that our range of wooden Tradewinds parasols, manufactured by hand in South Africa ticks all the boxes. We design and produce these parasols from the finest quality materials. They are made with interchangeable parts so much so their impact on the environment is reduced to a bare minimum.
Our range of wooden parasols is considered a reference point across the industry. They are a global phenomenon, setting standards in horeca and to private owners.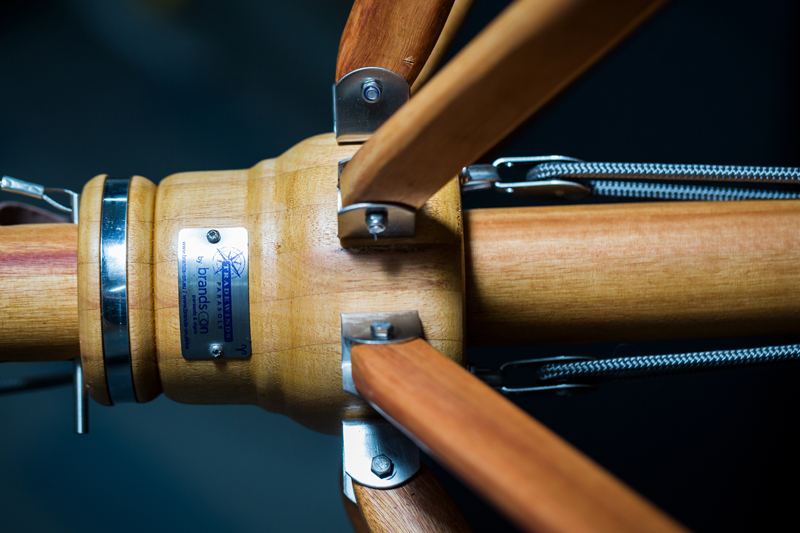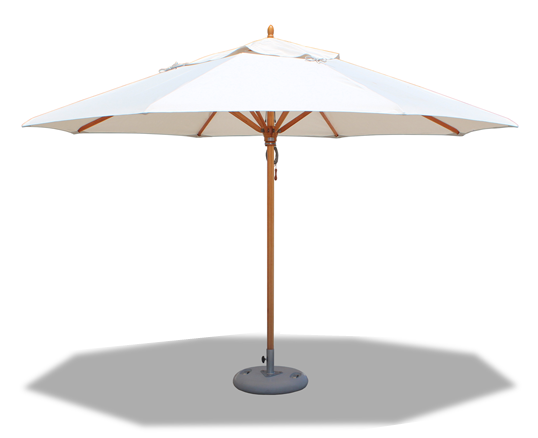 Tradewinds parasols have become the world-wide industry standard for high specification hardwood parasols. Refined over a period of 25 years, Tradewinds Classic parasols are made from high specification materials that are suitable for use in extreme climatic conditions. High quality materials and workmanship ensure that Tradewinds parasols are the no 1 choice or corporate, private & promotional buyers.
The Frame of Classic Karri umbrellas are made from the finest kiln dried Eucalyptus timber and assembled with stainless steel fittings for high durability. Fabric options are naturally resistant to rotting and mildew, acids and alkalis and in addition, all fabrics are Teflon treated to provide water, oil and soil protection. Classic Karri frames are only available on full container loads.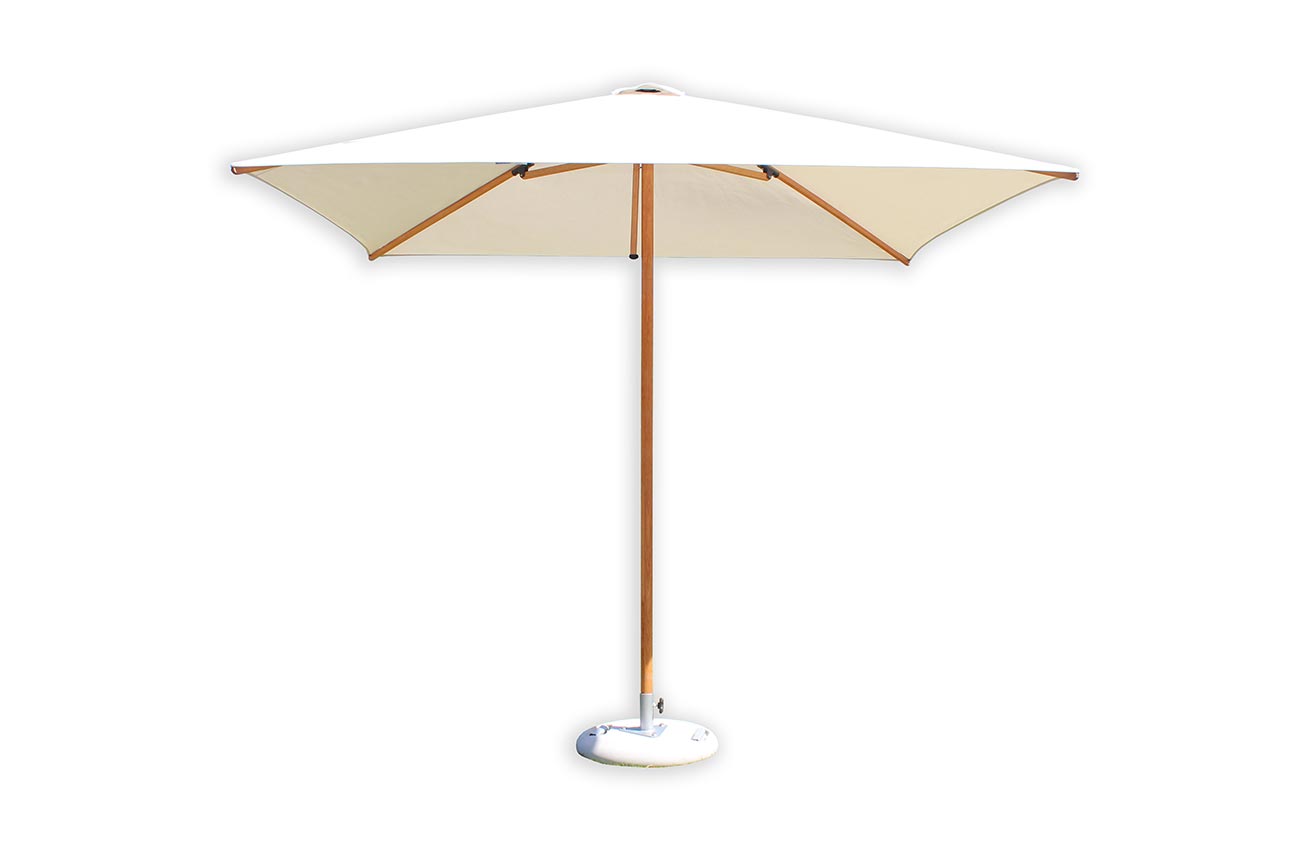 The Woody umbrella is a cost effective, simple, yet sturdy design. It utilizes an auto lock system with a re-enforced pushrod which uses a scratch proof locking pin. Using high quality materials and workmanship, the Corpzone is truly a remarkable product, ideal for corporate, private and promotional buyers.
Woody Square Parasols | In addition to the traditional wooden sun umbrella, the range has been developed to include stainless steel and aluminium products

an extraordinarily hard-wearing frame made of laminated eucalyptus hardwood;

a fade-resistant, Teflon-coated canvas;

wooden and stainless-steel parts that are easy to replace;
Sounds good? Great, but that's not all…. We are proud to announce our exclusive leasing programme for Tradewinds parasols as well! When you choose our so-called "PaaS" model, an abbreviation for "Parasol As A Service", you'll be signing up for a comprehensive service package without the need to become the owner of the parasols, thus saving a significant part of your budget for more branded materials.
"PaaS" starts with door-to-door delivery and installation of the parasols on your deck, terrace or patio. During the entire lease period, we carry out all necessary maintenance: collection, cleaning and storage in heated warehouses during winter months, so any parasol is returned to your venue in excellent shape at the start of spring. Finally, when the leasing term comes to an end, all parasols are recycled and/-or reused in order to contribute to circular economy.
Would you like to know more about our flexible leasing solutions? Contact us with any question you have.